Technology
CAVIFAST 2 is a multifunctional device, combining innovative new technologies: cavitation coupled with radio frequency.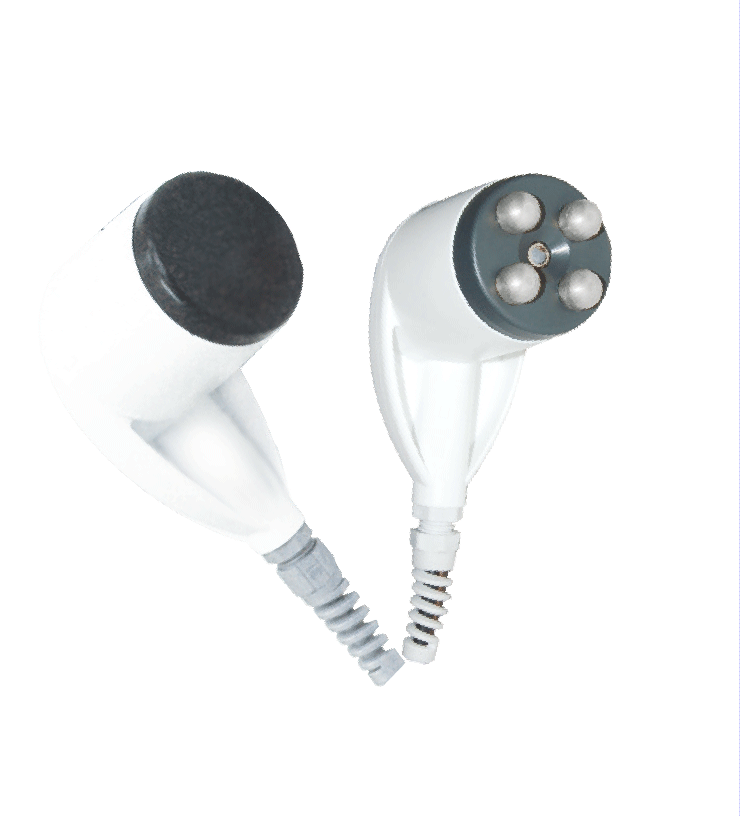 Low frequency ultrasound technology
The CAVIFAST 2 device emits low frequency ultrasounds onto the skin's surface, which penetrate up to 4 cm. This depth corresponds to the innermost layer of the skin: the hypodermis layer, which contains the fat reserves in the body. Ultrasounds are emitted by the handheld transducers, also known as hand pieces, which convert electrical energy into ultrasonic mechanical energy.
A transducer is composed of two pieces of ceramic, adjusted so they do not overheat. When activating the device, the two ceramic pieces vibrate simultaneously, each at a different frequency (called resonant frequency) and thus create ultrasounds.
Radio frequency technology
Radiofrequency is based on the emission of short waves, with a high or low frequency.
The diffusion is ensured by applicators with monopolar, bipolar, or multipolar poles. Multipolar applicators allow a better distribution of energy, and, therefore, a more specific treatment.
Adjusting the frequency used for the treatment is essential to determine the depth of penetration of the waves.
A high frequency treatment induces a treatment closer to the skin surface.
At each pole shift, the kinetic energy is converted into heat and raises the temperature of the tissue
The objective is to heat the deep dermis, without burning the surface, that is, the skin.